Regardless of whether workers participate in labor insurance, if they have suffered from occupational accidents, they can claim occupational diseases living allowance, disability living allowance, vocational training living allowance, device subsidy, care-taking subsidy, survivors' allowance.
For those workers without labor insurance and did not receive  compensation from their employers died or were disable by the occupational accidents, in addition to above subsidies, they are entitled to claim the death or disability subsidy benefits.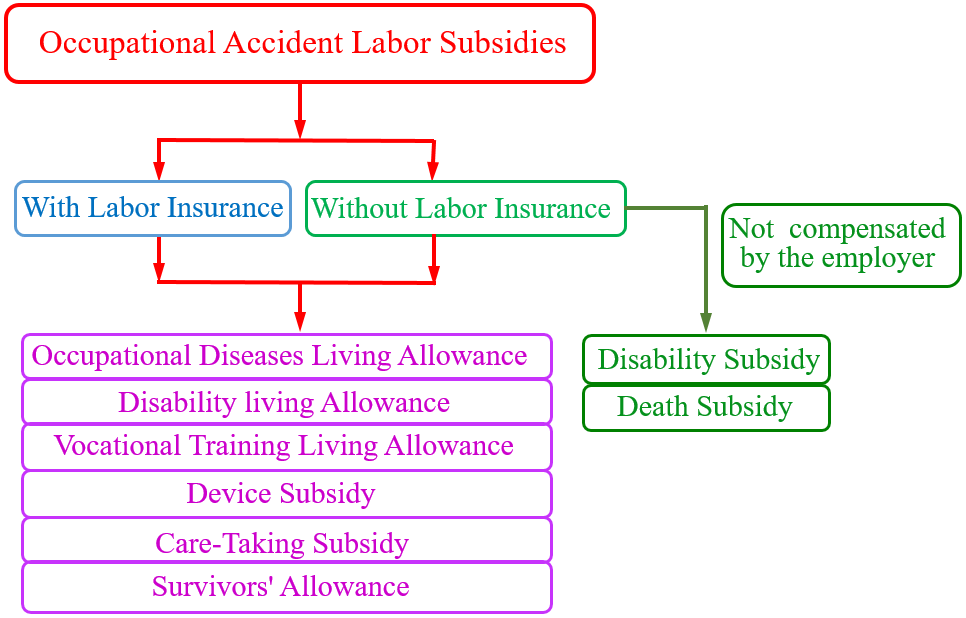 Labor Occupational Accident Insurance and Protection Act shall become effective on May 1, 2022.
The insured person may be eligible to apply for the subsidy of a device from the Occupational Safety and Health Administration, Ministry of Labor if he/she meets the following conditions:
1. When an insured person suffers occupational injury or disease and is diagnosed by a physician or evaluated by other professionals to require the use of assisting tools.
2. No subsidy for the same assisting tool item has been collected in accordance with this Act or other laws.
Applying process: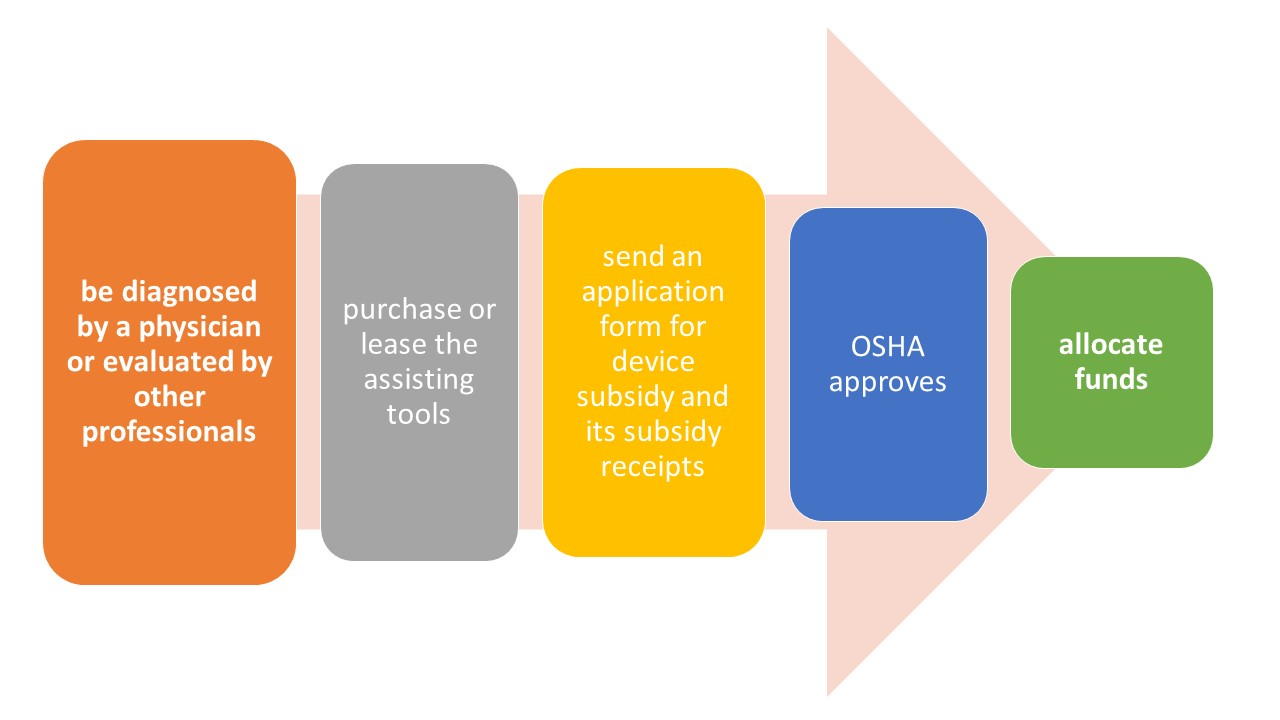 If the insured person applies for device subsidy other than the assisting tool items listed in the attached table mentioned in the previous paragraph, the application must be approved as a special case by the Occupational Safety and Health Administration with a maximum amount of NT$100,000 per person per year.
Applying process: